PY008-16 Porcelain Mosaic Tile Sample Catalogue Folder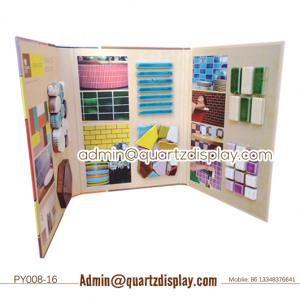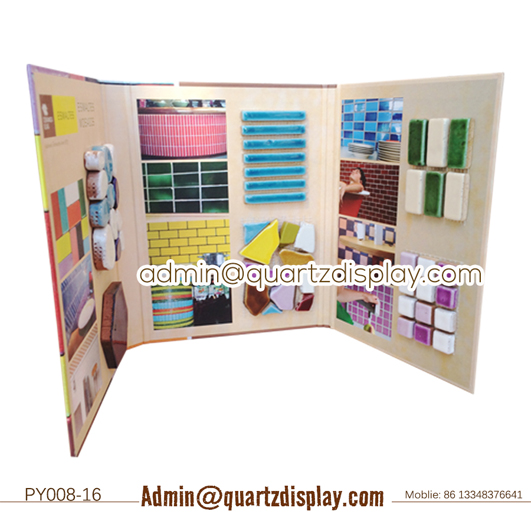 Porcelain Tile Sample Folder , Mosaic Tile Sample Catalogue is a solution for porcelain mosaic tile sample display , can print any graphic for you .
Page option can be 2 , 3 , 4 , 5 pages.
The material is Chipboard or MDF , Strong and durable.
Tile Sample Folder is Easy for customer compare the Color of porcelain mosaic tile sample.
Tsianfan is specialized in making sample folder for tile and stone for 10 years. We also products different display for porcelain tile , mosaic tile and stone tile.